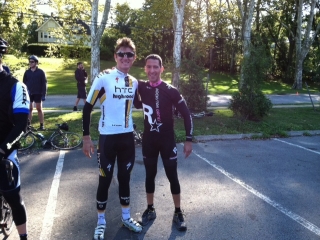 Jeffrey Lesser is in his second year on Team Rockstar Games / Signature Cycles. Based in Fairfield County, CT, he races regionally in the category five field and is consistently in the hunt for the podium and the win. We're looking forward to seeing what Jeffery can do for the team at the Tour of the Battenkill this weekend!
What was your first bike?
My first race bike was an aluminum Klein (orange sparkle). I bought it on my 40th birthday while driving home from work.
Describe your first race. Continue reading →